Enter the TCS London Marathon
with Fuller's London Pride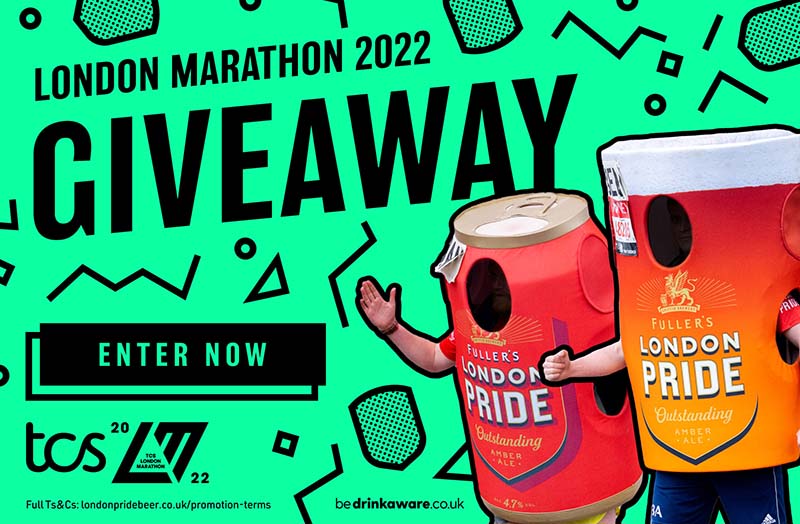 As the Official Beer of the TCS London Marathon, we are giving away two places to run in as the Fuller's London Pride Mascots.
Not only will you get fame beyond value, but you will also get x1 pack of beer for every single mile you run. That's x26 packs of beer for you, your friends and your family.
You will also be part of our awesome London Pride Team, receive x2 VIP tickets for the finish line and then you get our amazing hospitality at the end of the marathon.
Fill in the form below to submit your entry.
Good luck, we can't wait to share a pint with you at the finish line!
Entries must be received by 13:00 on Monday 6th June 2022.
#RunWithPride
Have you ran a marathon before?
This challenge is tough, by checking this box you confirm that you can run a marathon with a 4KG additional weight from a costume.
Click here to sign up for news & exclusive promotions
Sign Up For News & Exclusive Promotions